International trade
STS SUGAR COMPANY LIMITED was incorporated in Hong Kong in 2013 and has a mature experience of sugar supply chain management and capabilities of risk management. After years of intensive cultivation, STS has established trading relations with world-famous sugar traders and crushed sugar mills and refined sugar mills in the world, importing raw and liquid sugar from Brazil, Thailand, Indonesia and Cambodia. Relying on the subsidiary's production and logistics based in the Pearl River Delta, STS has developed a close cooperative relationship and improved the logistics system with China's food, beverage, flavoring and pharmaceutical industry sugar companies. STS has been committed to building a sugar supply chain enterprise integrating processing, logistics, sales and trade, and distribution, providing customers with efficient sugar supply chain management and supply chain financial services.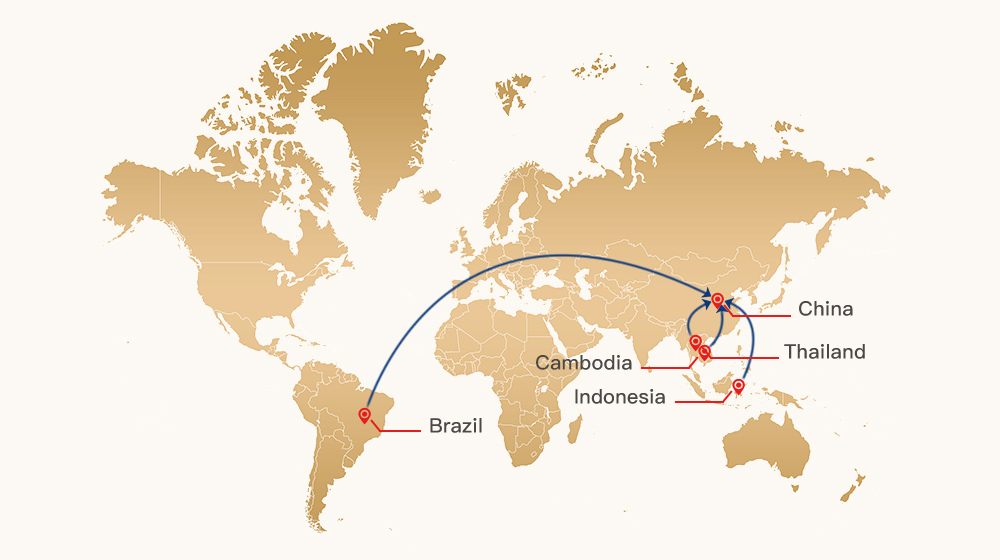 Special Sugar Terminal
Our factory is equipped with a special sugar terminal. The terminal is located in the Xijiang River adjacent to the plant area with an advantageous geographical position. The sugar terminal is only 100 meters away from the warehouse, which greatly improves the efficiency of cargo handling. The designed throughput of the terminal is 300,000 tons / year.